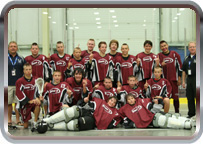 Whether you're kicking off the season, celebrating a win, or having a post-season Wrap Up Party, Planet Lazer TM is ready for action!
Play some games, add a party room for food and presentations - whatever you're looking for, we can create a package for you.
Popular with Wrap Up Parties is choosing one of our WEEKLY SPECIALS and taking advantage of the great savings!
Also popular for Year-End Parties is our Ultimate Package. Ideal for large groups looking for the freedom to invite families to join in and play! With up to 48 players in each laser tag game you will have more than enough space, plus you will have the added bonus that the games will be Exclusive to your group.
Just let us know how we can make your event an awesome one!
Contact us for more info, or click BOOK NOW and make your booking.